CurveTM CMS Features
The Curve CMS TM is managed through a secure online administration where all aspects of the website's structure and content are controlled. You can add, move or delete whole sections and pages anywhere within the site, add any kind of content including text, images, media and links to documents and websites.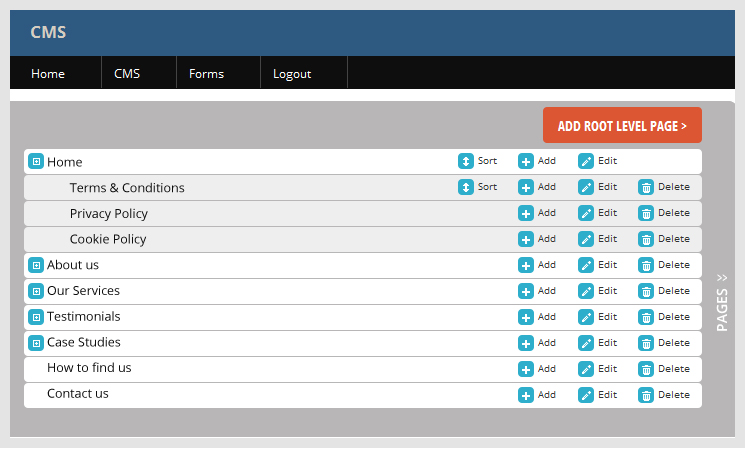 Shown above is the main page list interface, all the pages contained within the website are displayed here.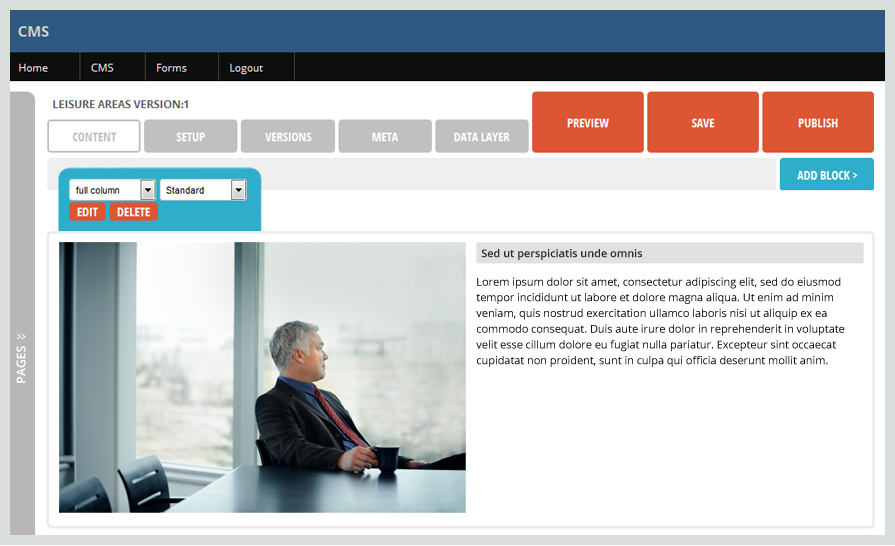 The screen shot above shows the main page edit interface. The innovative content block system allows for the easy addition and positioning of different types of content from text and images to video and custom content like news, blog or product information.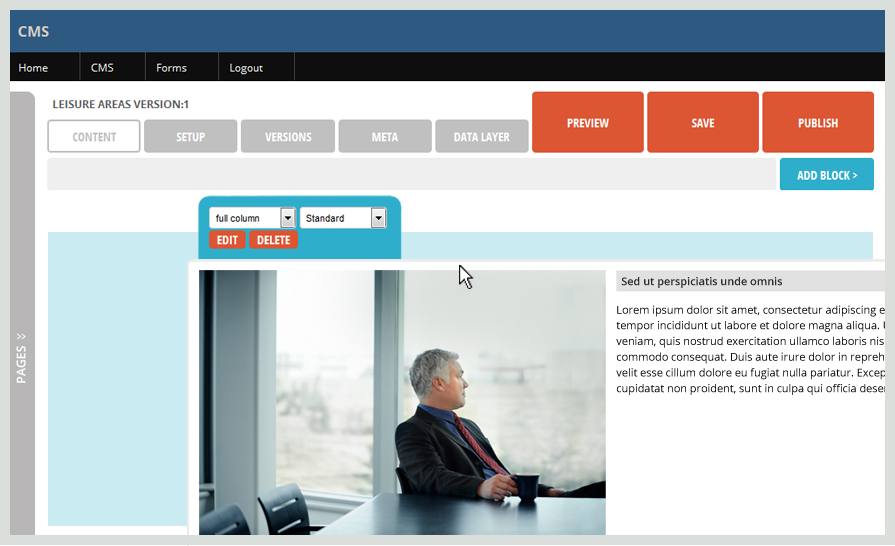 Using 'drag and drop' technology the content block can be easily re-positioned within the page. Simply click and drag the block to where on the page you wish it to be. The width of the block can also be changed setting the block to be either 1, 2 or 3 columns wide.
The content of each block can be easily updated by clicking the 'edit' button at the top of each block. Any kind of content can then be added including; text, images, video, links to other pages and documents can be added and uploaded.