This website for Family Photographer Evonne Gates has been built using the Curve Content management System (CMS).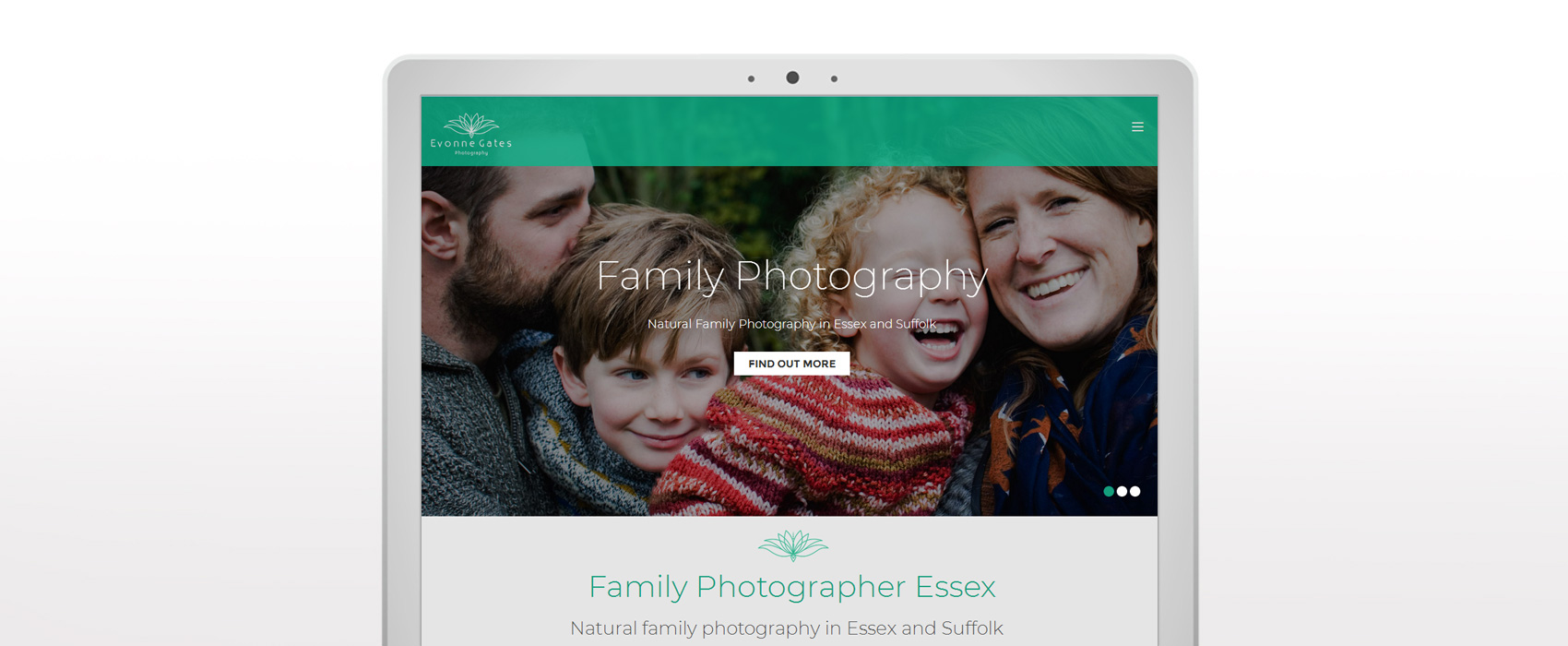 The photography website uses the portfolio plugin tool to showcase Evonne's photography portfolio.
Evonne provides photography services to clients based in Suffolk, London, Cambridgeshire and across Essex.
Visit the Evonne Gates Family Photography website. She also offers Baby Photography and Child Photography services in Essex.